Of Poonam Pandey, Dhoni and Anna Hazare …
In our cricket crazy country, craziest of the things happen. When the cricket is at its peek, some non-cricketing celebrity (read Poonam Pandey) becomes the talk of the nation and is on Internet everywhere. Don't know if those searching Poonam Pandey can really recognize her by her face or are in fact remotely interested in her face; but Poonam Pandey has surely topped the charts no matter if she likes it without the top (pun intended).
So here is the snapshot of Google Trends showing search hits for last 30 days, and, Poonam Pandey beats M S Dhoni, Tendulkar and even Hazare by a mile! Who said Dhoni wins the world cup?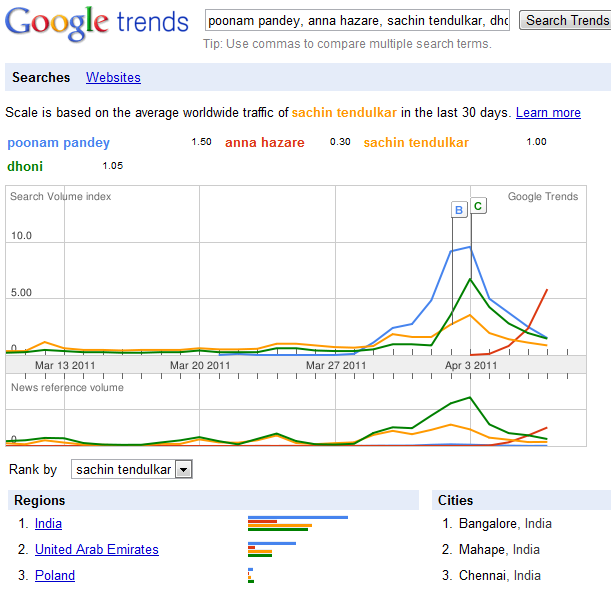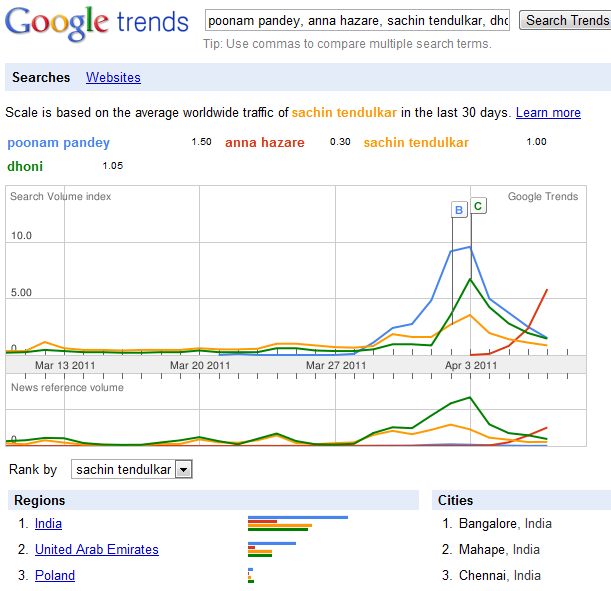 (PS: this is just a pure statistical comparison of search hits on Internet )
QZ2MG42UC6WA