"Send Email" share Tweet feature now available for some accounts?
Just now spotted a new link "more…" on a tweet with option "Send Email" to share the tweet with others. Well this was reported earlier by twitter but was not available to everyone! It is still being rolled out to some users only, I guess.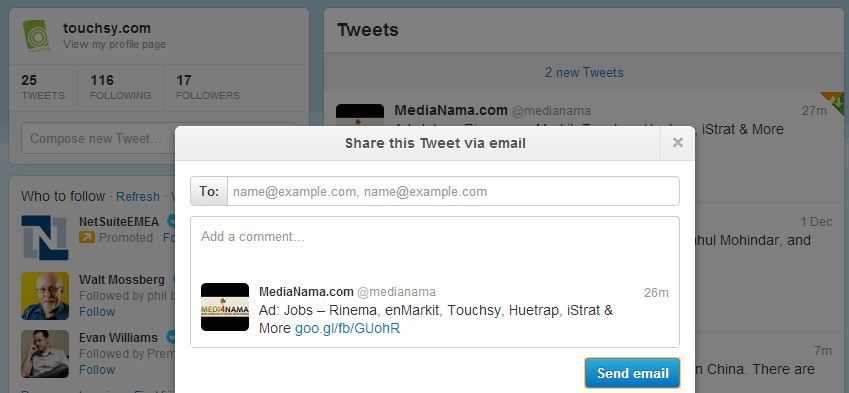 Would there be "more…" options later? Like, post to FB or WordPress?