A day with Indian e-commerce for my Inbox
My Inbox goes for a treat with India e-commerce everyday and here is a typical day with all these e-commerce deals and dealmakers! (personal mails masked intentionally in the picture. Oh yes, I do get personal mails)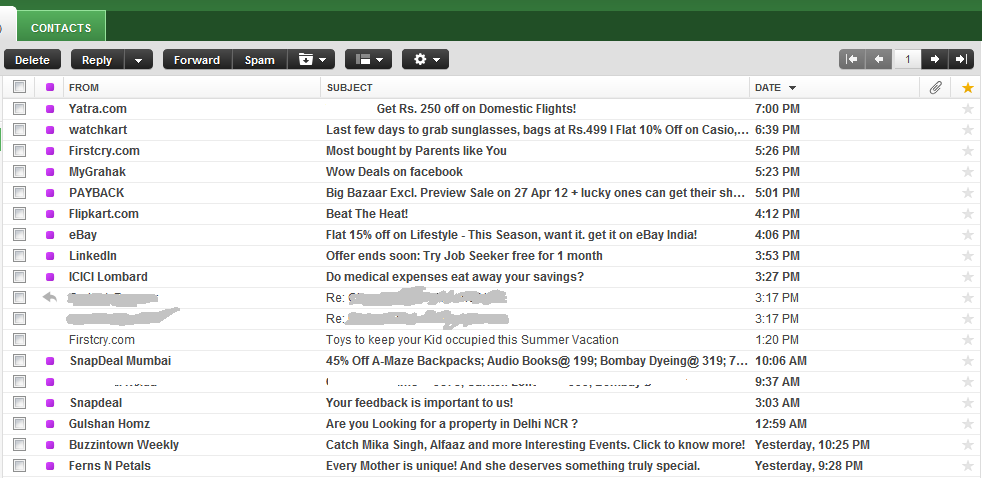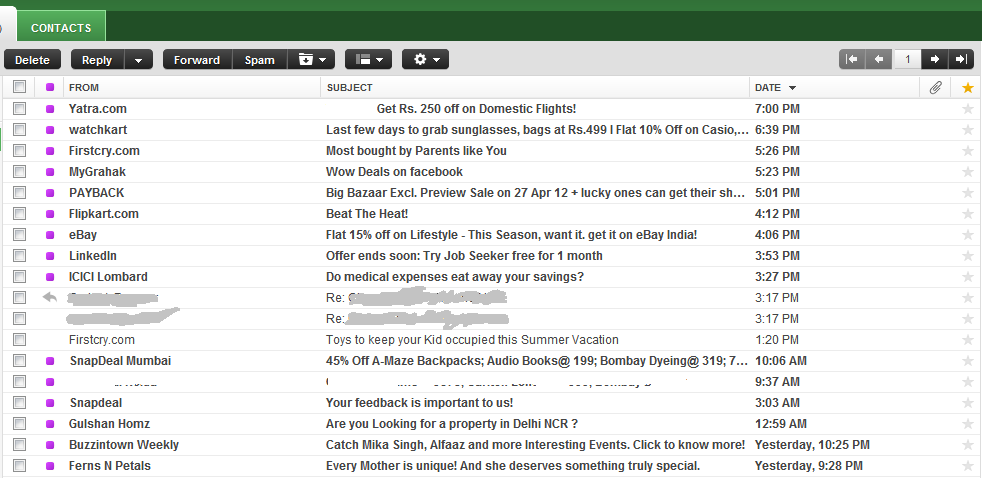 It all starts with… er wait… so yesterday ends with some late night surprises from Ferns & Petals and then BuzzinTown pleading to click.
The day starts with Snapdeal (it literally did till few days back, but this time on email) followed by First cry hoping to catch up with me at lunch.
Cometh evening and everybody else tries to fire up the spirit of my dying day – FlipKart, ICICI Lombard, LinkedIn, Watchkart, eBay, BigBazaar, Mygrahak, Yatra.
Apart from Indian e-commerce, my Inbox kind of clearly demonstrate why Yahoo's email fails in the long term! As for India e-commerce, I am hoping for less e-mails after some consolidation.
How does your Inbox look like? Do you foresee any solution to this in near-term?